It's January–the season of Resolutions.  So let's resolve to improve our golf games for the fast-approaching new golf season.  And since we all don't have access to green grass or a simulator or a high enough ceiling to get in some winter full swings, let's start with getting
smarter
about our golf games to lower our scores.  As a segue into this first winter improvement idea, I have to reveal a big secret:  On December 1st, three weeks after we had closed down the golf course because of cold and snow, I threw my clubs on my shoulder and played four holes at Fox Hollow as the sun went down.  The snow was all gone (though there was some ice still on the river), the temperature was 48 degrees, and no one was in sight.  The golf course was bare.  No tee markers and most notably, no flagsticks.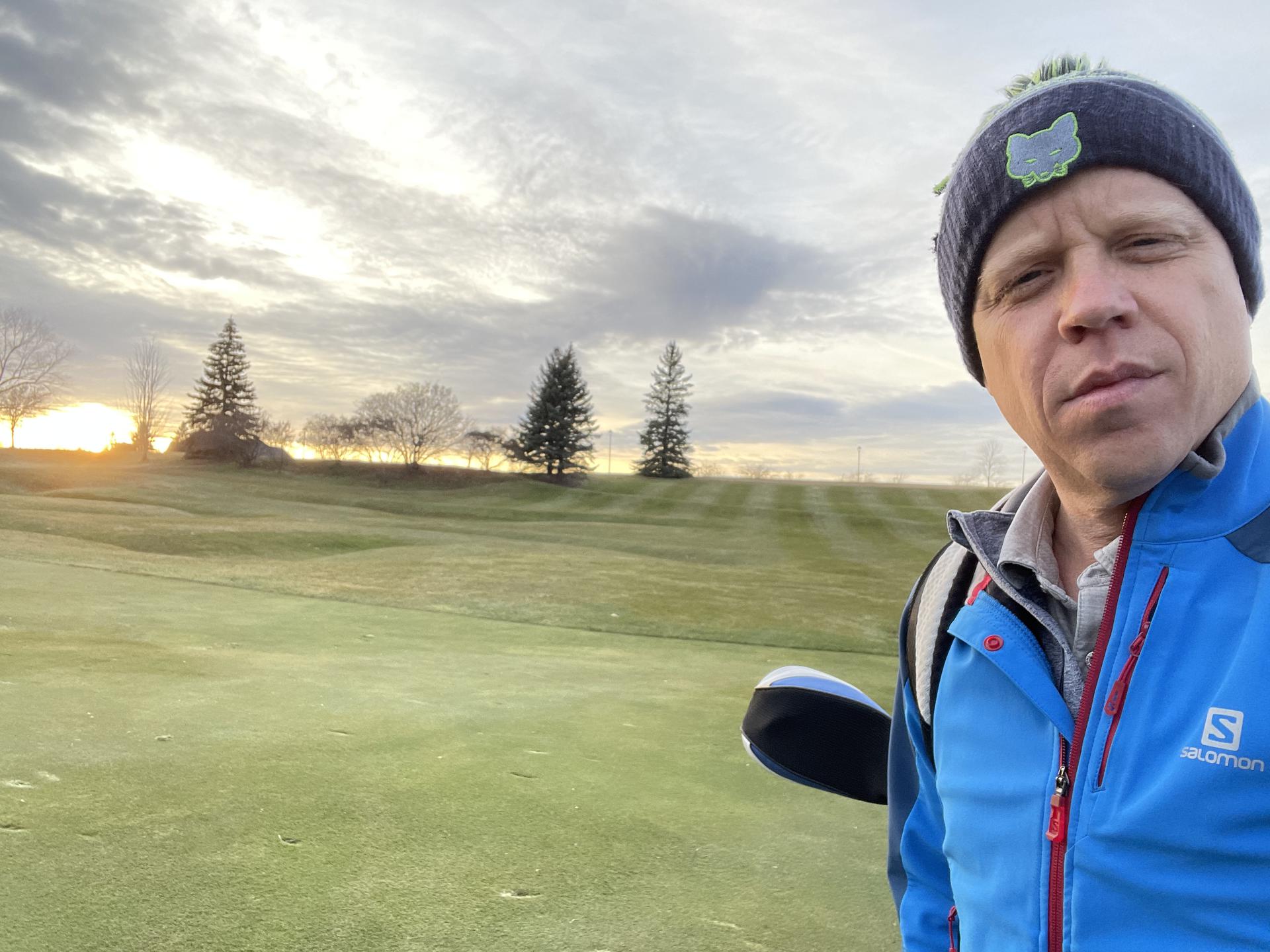 Two off the first tee because it was December. Standing in the fairway, a strange feeling hit me. No flagstick to shoot at with my rangefinder. No 150 stake. With no exact yardage to find, I started to do the math. The first green is over 40 paces deep. I could make my best yardage guess, and if I played to the middle of that guesstimated green, I could be off by a full club either way and still hit the green. So I made my guess, aimed for the side-to-side middle as well, and made a free swing like a layup out to the middle of a wide fairway. I didn't hit it great, a bit of a pull (did I say it was December). I walked up the hill and there was the ball on the left side of the green. The hole ended up being fairly close which was an added bonus. If I had been aiming at the pin, the pulled shot would have missed the green. Two putts and an opening par.
Hole 2 was another guess from the fairway. The ball ended on the back of the green. The hole was up front. A tougher two-putt, but another par.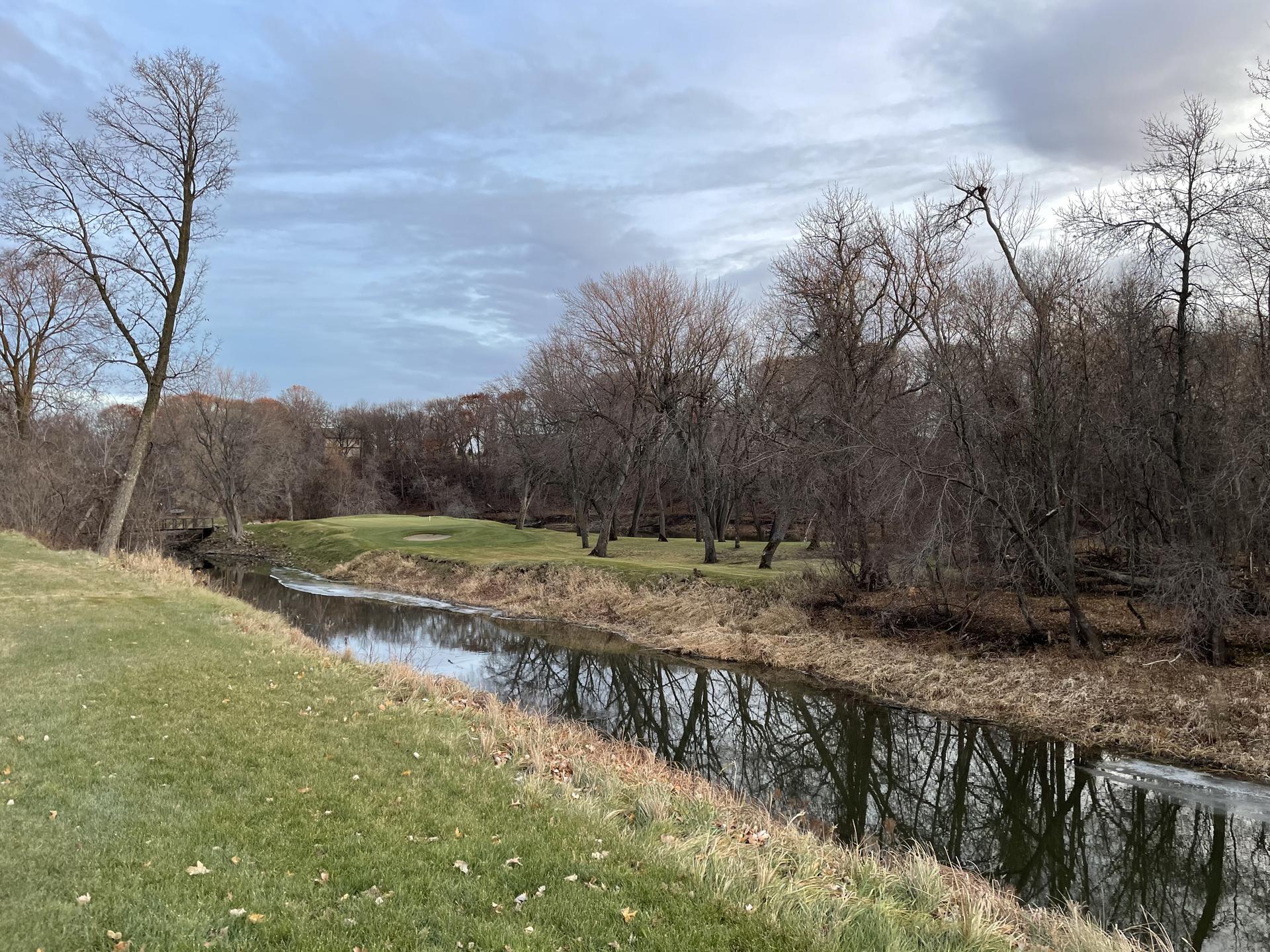 Hole 3 was the most freeing. Shooting for the middle of the island instead of favoring an edge made that green look a lot bigger. Another back-of-the-green shot ended up being 8 feet from the hole. Of course I missed the putt, but now I was feeling great about my middle-of-the-green strategy.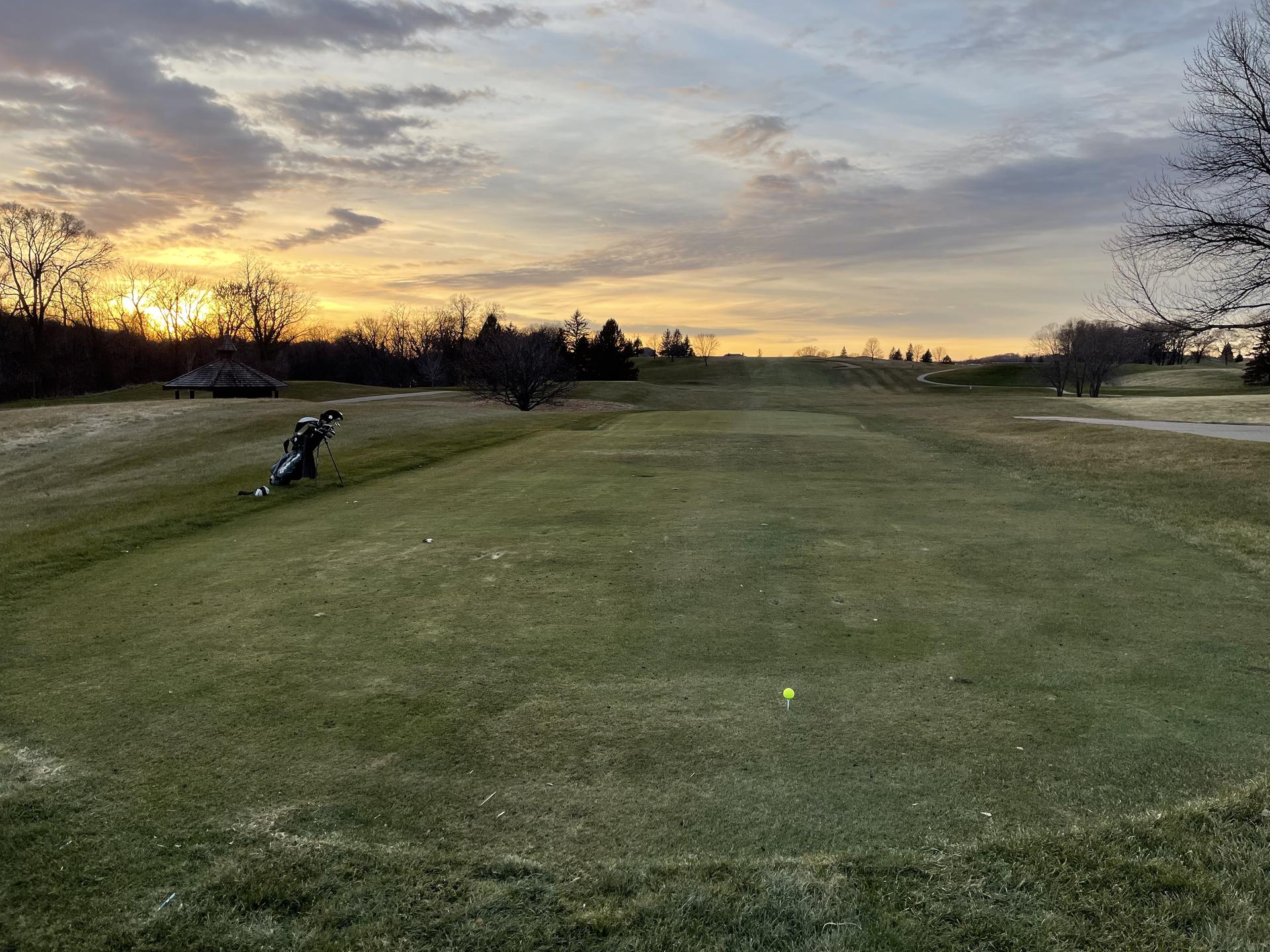 I jumped over to the 14th tee as the sun was setting fast. A weak block fade with the driver, a really good 3-wood from the rough, and a middle iron left me on the front portion of the green for a fourth straight GIR. Another makeable putt slid by the edge, but nothing was going to dampen the fun of four holes in December.
So today's winter improvement idea is all about CLUB SELECTION and COURSE MANAGEMENT. It's a New Year's resolution that we will stop being suckers, shooting for sucker pins. And every pin is a sucker pin. Since that December 1st fun, I keep seeing golf stats that back up the idea that we're all making mistakes long before we swing, as we pull the wrong club from our bag, time after time. If you don't believe me, believe the math.
Arccos Golf has been collecting shot stats for years and below is one of the best graphics to show how bad we are at club selection: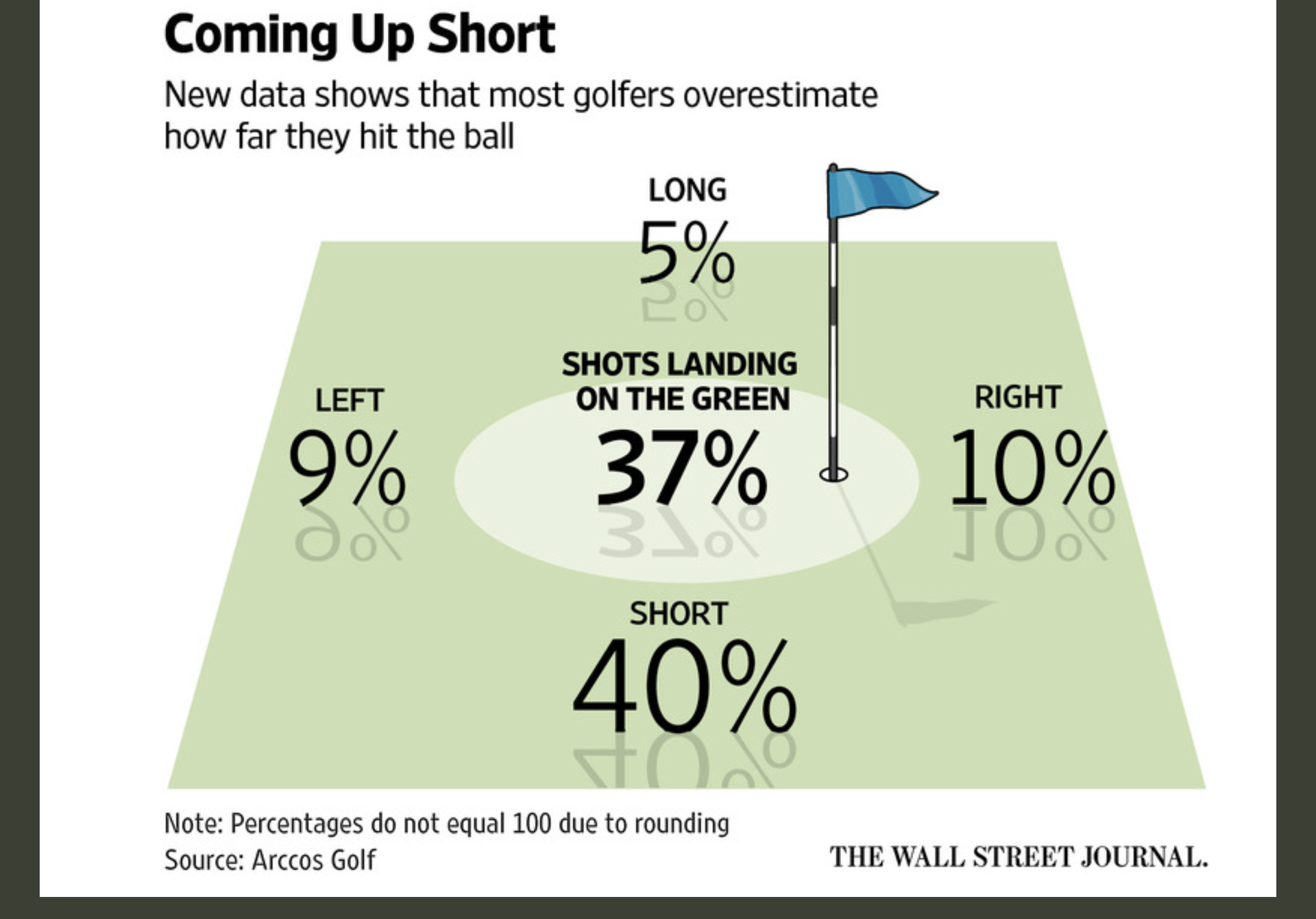 As amazing as that graphic is, I'm shocked it's only 40% of shots that come up short. We always remember the one 7-iron that we flushed perfectly eight years ago and thus pull the 7-iron whenever we have that same distance again. But somehow we fail to remember how many times we toe or chunk or thin that same 7-iron, leaving us a club short of our target. Golfers tend to be pessimistic about their games overall, but we're always optimistic about hitting our clubs on the sweet spot when choosing which one to hit.
Before you think these errors in club selection are reserved for the higher handicaps, here's more from Arccos that proves otherwise:
For 0-5 handicap players shooting from 120-130 yards, 56% will hit the green when it's a front pin.  That number jumps to 72% hitting the green when it's a back pin.
It makes sense.  If you're hitting to a front pin and miss it a little short, left or right, you're missing the green.  If you're hitting to a back pin and miss it a little short, left or right, you're in the middle of the green, maybe a bit to one side or the other.
If you want a deeper dive than the Arccos data, then the DECADE golf app will be perfect for you. The creator of the app has taken years of Tour shot data to give you the perfect amount of distance you should aim away from danger on the course.
Or if you're worried about getting too much data and the resulting paralysis by analysis, then just remember to forget the flagstick and shoot for the middle.  It's a simple idea and a simple resolution to help you shoot better scores.  And the improvement in your scores won't require an overhaul of your golf swing.  You'll just be playing smarter golf, which means better golf. Try it this year and let me know how it goes.
Eric Larson, PGA
GM/Head Golf Professional
Fox Hollow Golf Club